MÍO Mallorca - Modern new build apartments for rent in Palma
MÍO – Modern Living in Palma
Small rental apartments with impractical layouts and obsolete equipment belong to the past. The MÍO apartments in Mallorca's capital Palma are the new way of living. Intelligently utilised living spaces, modern equipment and comfort define these new apartments in Palma.
Rent your urban home with the advantages of a lifestyle apartment community!
MÍO Micro – Studio apartments
Adapted to your everyday needs the custom-made MÍO Micro apartments offer highest comfort in a small space, whilst the modern furniture ideally adapts to the intelligent layout.

Young, modern and comfortable

MÍO Mirco USP's

Fully equipped
Modern furniture
Electricity and water included
WIFI and TV included
Free access to the MÍO Beach Club with pool, fitness area and sports field

MÍO Compact – One-bedroom apartments
The MÍO Compact apartments offer room for creativity and individual style. The customised layouts are ideal for an individual and personally selected furniture.

More space, more individuality
MÍO Compact USP'S

More space, more possibilities
Kitchen included
WIFI included
Free access to the MÍO Beach Club with pool, fitness area and sports field
MÍO – Lifestyle as far as the eye can see
A morning training before the working day starts, a small match on the volleyball court in the evening and afterwards a dip in the pool.
The MÍO Beach Club with pool and sundecks, the workout zone and the MÍO Beach-Sports Field are the ideal basis for a balanced lifestyle at your doorstep. The MÍO outdoor area is the perfect place to relax, do sports and meet friends.
MÍO Extras
Besides the free access to The MÍO Beach Club with pool, gym, sundeck and beach-sports field, MÍO offers customised, additional services, matching your personal needs.
MÍO Comfort Package - The MÍO Comfort Package includes the cleaning of your apartment, laundry and other services.

MÍO Mobile Package - Be mobile with the MÍO Mobile Package and hire your e-bike or scooter for a lower rate than the normal rental fee.

Contact us for more information about MÍO and secure your urban home in Palma!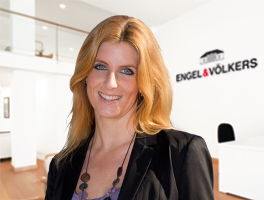 Julia Klahre
Manager Residential Projects
Phone
Mobile