Engel & Völkers Mallorca – First half year results in 2016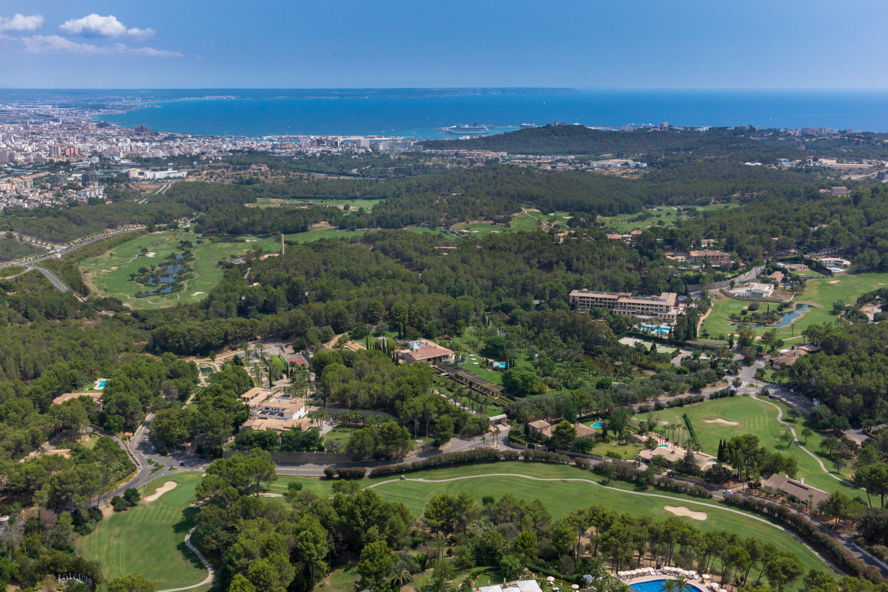 Total Sales Transactions Volume increase of 79% over same period 2015
Average Price of property sold 1.3M Euro
Increased demand for properties over 2M + Euro
More internet requests post BREXIT
July 2016. Engel & Völkers Mallorca, the leading international real estate brand with 25 years expertise in Mallorca and 16 shops around the island, reports a 79% increase in total sales transaction volume for the first 6 months of the year from 122.477.000 Euros in 2015 up to 218.972.000 Euros.
The top end of the market continues to perform well and the average price of property sold in this period was 1.3M Euros. The most expensive property sold was at 7.8M Euros in Puerto Andratx, which continues to be the most successful single Engel & Völkers shop in Mallorca. Furthermore, it is ranked the second highest performing shop worldwide in the Engel & Völkers Group.
Says Engel & Völker Master Licence Managing Director, Florian Hofer; "In the aftermath of BREXIT our internet requests for property have increased, in some shops, requests have even tripled (including requests from the UK). We take this to be a clear sign that buyers are looking to invest their money in a property market that is stable and secure, offering a superb lifestyle in the sun.
Our sales results are currently 79% ahead of target and we see this momentum set to continue with a good mix of overseas buyers, including some British buyers, regardless of the current volatility of sterling".
Mallorca is set to be the most popular Mediterranean island destination this year with the island's hoteliers already reporting 95% occupancy and Palma International Airport expects to process a record 4 million passenger movements this month alone.
Around the island:
Palma: Increased demand for top end property such as penthouses in prime locations in historic buildings with views over the old town and sea views. Price increase of up to 10% over last year for property renovated to top standards with outdoor space, parking and a lift. The buyer profile is changing to younger investors with families that commute to their country of origin. The most expensive areas remain close to the Cathedral, Calatrava and the Borne where prices range from 5,000-11,000 Euro per square metre. Ten minutes from Palma, the prime sea front areas of Portixol and El Molinar are increasingly popular.
Son Vida: In this exclusive residential area, sales doubled over this time last year where there is a higher average sales price of 1.9-2.5M Euros. Over the last year there has been a 10% increase in prices achieving 10,000 Euro per square metre. Son Vida attracts younger, family investors (45-55 age group) and mainly cash buyers. In the past year some exciting new projects have been launched with cutting edge architecture attracting discerning international investors with an eye for design.
South West: Three prestigious new off plan developments have just been launched and are all selling above expectations. In fact demand is so strong for Premium property that it outstrips supply. Since last year there has been a strong increase in demand for properties in excess of 2 million Euro and this year 22 properties have already been sold in this Price brand or higher. This factor has affected the average price of property sold in the south west which has increased by 53% over last year. Buyers include an international mix of younger, cash buyers, with increased budgets. Since Brexit this area has received more internet requests from the UK.
West: Sales of a range of properties selling from 470,000 Euro to over 4M Euro. Top areas include: Deia, Puerto Soller and Valldemossa with increased interest around Banyalbufar where Sir Richard Branson has acquired the Son Bunyola Estate. To date British buyers have been very active in this area particularly at the top end of the market.
Central & South: Increased demand for prime sea front positions in the south where prices are starting to increase by approximately 10%. The centre and south of the island are areas that are also attracting big spenders, this year there's more demand for top end properties such as finca estates or frontline villas over 4M Euro (this month a 6.5M Euro deal has just been finalised). The buyer profile is around mid-30's upwards looking for a more permanent home to settle with the family. Along the south coast, prices have increased up to 10,000 Euro per square metre especially in the areas of Son Veri and Cala Blava.
North: Healthy demand for top end property over 3M Euro with mixed investor group from young families wanting a second permanent residence to older buyers in their 60's looking for a holiday home. Increased interest in townhouses in Pollensa and Alcudia old town and country estates with mountain and sea views. Historically this area has been popular with British buyers and we will wait to see how that market segment recovers post Brexit.
North East: Buyers are starting to discover this corner of Mallorca and the fact that property is still well priced, especially for villas with sea views. The recent opening of the new Park Hyatt Resort is expected to generate more interest for the area with their international clientele.
South East: In this area demand outweighs supply for good frontline properties which are becoming increasingly rare and country fincas are also in demand. Attracting family buyers around 40-50 years old. Increased investment in the popular seaside resort of Cala D'Or has paid off as it appears to be making a comeback.
A selection of over 2,500 properties are available throughout Mallorca www.engelvoelkers.com/Mallorca